Proprietary Technology to Power the Growth of Your Business
The GlobalTranz transportation management system (TMS) offers control tower visibility into your customer's shipping operations, allowing you to serve their needs with agility, accuracy and efficiency.
Innovative TMS Software to Take Your Business to the Next Level
Our freight agent software empowers agents and shippers with real-time carrier capacity and rates, robust track and trace capabilities, live interactive maps, extensive updates on weather and fuel stops, robust business intelligence and reporting — everything you need to match the right carriers to the right shippers and create value for your customers.

Visualize your success
Search-driven analytics and actionable insights are at your fingertips with real-time reporting on present and historical KPI data.

Stay connected
Built-in chat feature keeps you continuously connected with your team, your customers and GlobalTranz corporate.

Customized control
Access real-time reporting and analytics features to optimize your daily workflow and monitor your earnings.
Freight Agent Software Features at a Glance
Run rates and manage LTL, TL, volume, partial, expedite and intermodal multi-currency quotes. Connect your customer loads to available capacity.
Track all your loads on live interactive maps, from booking to invoice, in real-time. Integrate all forms of 3rd party tracking from any carrier in one place.
Get reporting and dashboard tools for identifying trends, optimizing freight and monitoring financials. AI and search-driven analytics tools can help you grow your profits.
Utilize API and EDI integration to connect all business systems for you and your clients.
Run rates and manage LTL, TL, volume, partial, expedite and intermodal multi-currency quotes. Connect your customer loads to available capacity.
Manage credit, invoicing, insurance, payments, receivables and financial reporting. Provide freight pay and audit services to your clients.
Manage all customer info, common commodities, locations, billing and more. Customize margin controls by length of haul, accessorial, service type and more.
Utilize a pre-qualified network of 85,000+ carriers. Add and manage compliance of new carriers, warehouses, lumpers and other vendors.
GlobalTranz TMS Software for Shippers
Our intuitive yet powerful transportation management system will be the hub of all shipping activity for you and your customers.
View, schedule, process and manage shipments with greater visibility, ensuring accuracy during load planning.
Simplify freight bill and auditing processes and reduce overcharges with TMS automation features.
Enhance your customer experience by integrating our freight rates with popular e-commerce shopping platforms.
Access all of your documents in one place, including freight quotes, bills of lading, invoices, shipping labels and more.
Manage all of your claims with ease in a central location in our transport management system.
Integrate your enterprise ERP or WMS with our transportation management system for seamless connectivity.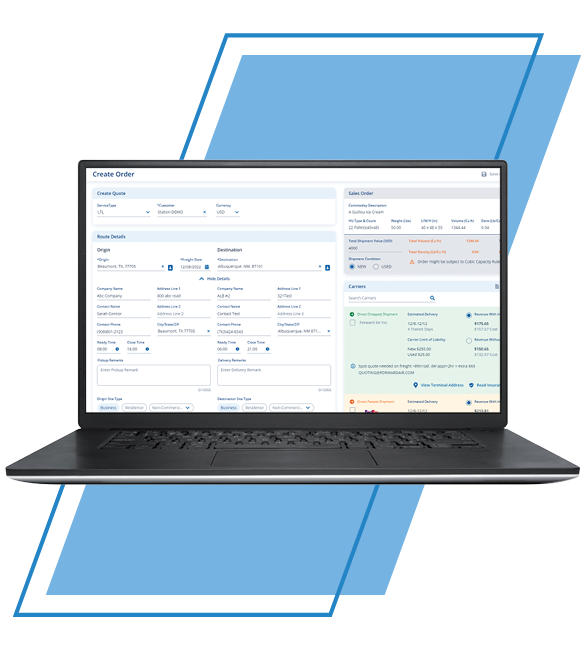 See What Our Agents Say About Our TMS

"I've seen lots of different technology platforms from being in the industry, and I knew GlobalTranz was number one."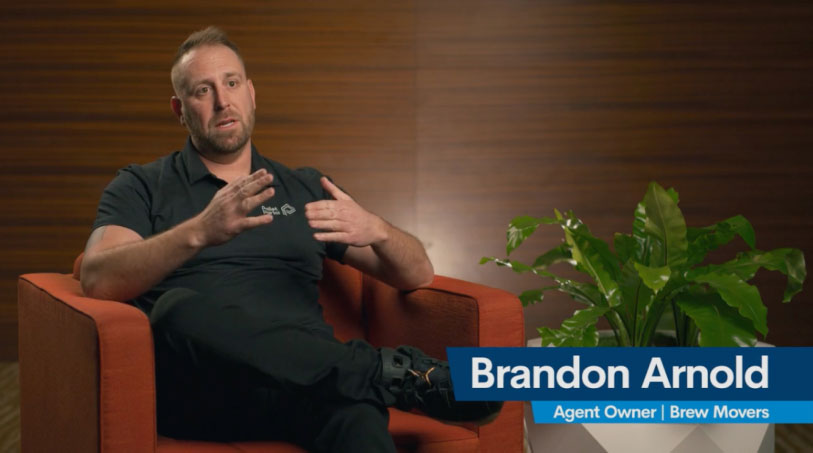 Grow Your Business With Our Freight Agent Software
GlobalTranz technology allows freight agents to attract and keep customers through innovative solutions that make shipping easier. See what our TMS can do for you. Let's connect!